Checklist: how to choose the right breast pump for you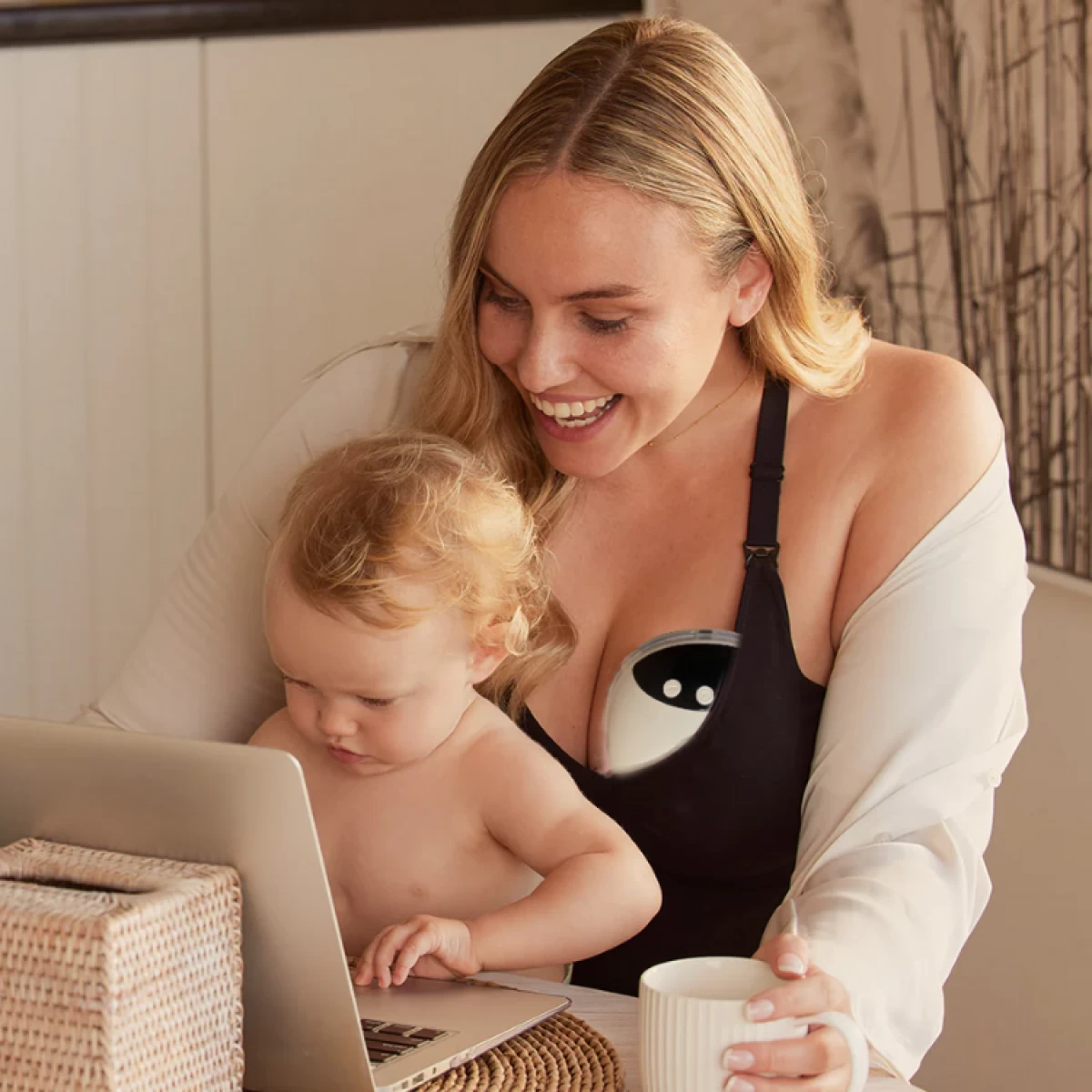 Becoming a parent is a time filled with endless joy, countless 'firsts' and endless confusion as you attempt to navigate the world of baby products, and decide what you actually need to make your transition into parenthood that much easier.

You'll be given advice from other parents around you, you'll be tempted by advertisements that you see, but the best advice I can give you is to do your due diligence and research the kind of pumps that are out there, have a think about how you're likely to use them, and decide on the features that matter most to you, for e.g. the freedom to move around as you pump, efficient extraction of milk to make your expressing time shorter, or noise levels!

So, what kind of breast pump do you need?
A hard-working pump that plugs into the wall and efficiently extracts breast milk as you relax.

This pump is perfect for:
Time-poor mums who want as much milk expressed as possible in as short a time as possible.
Mums that require expressing at night, thanks to handy features like a night light
Mums who require a long-lasting lithium battery to lessen charging time
Mums who value efficiency and need a strong suction, to ensure you are getting the most out of your time spent pumping.
Mums who can effectively take their breast pump with them wherever they go.
Mums who seek affordability and comfort as two non negotiables.

We recommend: Kiwy Miya Hospital Grade 3-in-1 Breast-pump, $339.00

Why do we recommend the Kiwy Miya Hospital Grade 3-in-1 Breast-pump?

We love the intuitive nature of the Kiwy Miya Hospital Grade 3-in-1 Breast-pump, as 'auto mode' will begin 2 minutes in stimulation mode before expressing mode commences, ensuring that your breasts are ready to express. We also love that the Kiwy Miya Breast-pump has the ability to set separate suction settings for left or right side to encourage optimal milk extraction, and it can also convert into a Single, Double or Manual Breast-pump. With a sound volume of <40 decibels when pumping, combined with the LED night light, you can be assured that your family will not be disturbed as you express overnight. Better yet, the Kiwy Miya Breast-pump is medical grade, offering a patented closed-system design, ensuring that milk expressed will not be infected by potential bacterias that can make your baby sick.

An efficient, time-saving alternative to a traditional breast pump that can be worn in your bra and effectively extracts milk as you go about your day.

This pump is perfect for:
Working mums who need to express during their work day.
Mums who don't have time to sit still as they express.
Mums who are tired of tripping over cords and tubes.
Mums who are travelling often.
Time-poor mums who require efficient milk extraction.
Mums who value comfort, and are seeking a pump that fits properly.
Mums who value hygiene, and require an anti back flow and seal system design.

We recommend: Omababy V3 Pro Handsfree Portable Breast-pump, $120.00

Why do we recommend the Omababy V3 Pro Handsfree Portable Breast-pump?

Omababy's light and portable hands-free pump can provide you with all that you need! It is cordless, uniquely designed to fit inside your bra, so you won't need to purchase an extra bra just for the pump! It is also designed to give you the freedom and comfort to pump anytime, anywhere without alerting those around you! We love that the Omababy V3 Pro Handsfree Portable Breast-pump features 4 Modes: Massage, Pumping, Lactation, Automatic and has 12 levels of intensity, bringing more suction adjustment and precise suction force for each breast with less pain and more let-down.