10 Reasons Why Playgroup Will Enrich Your Life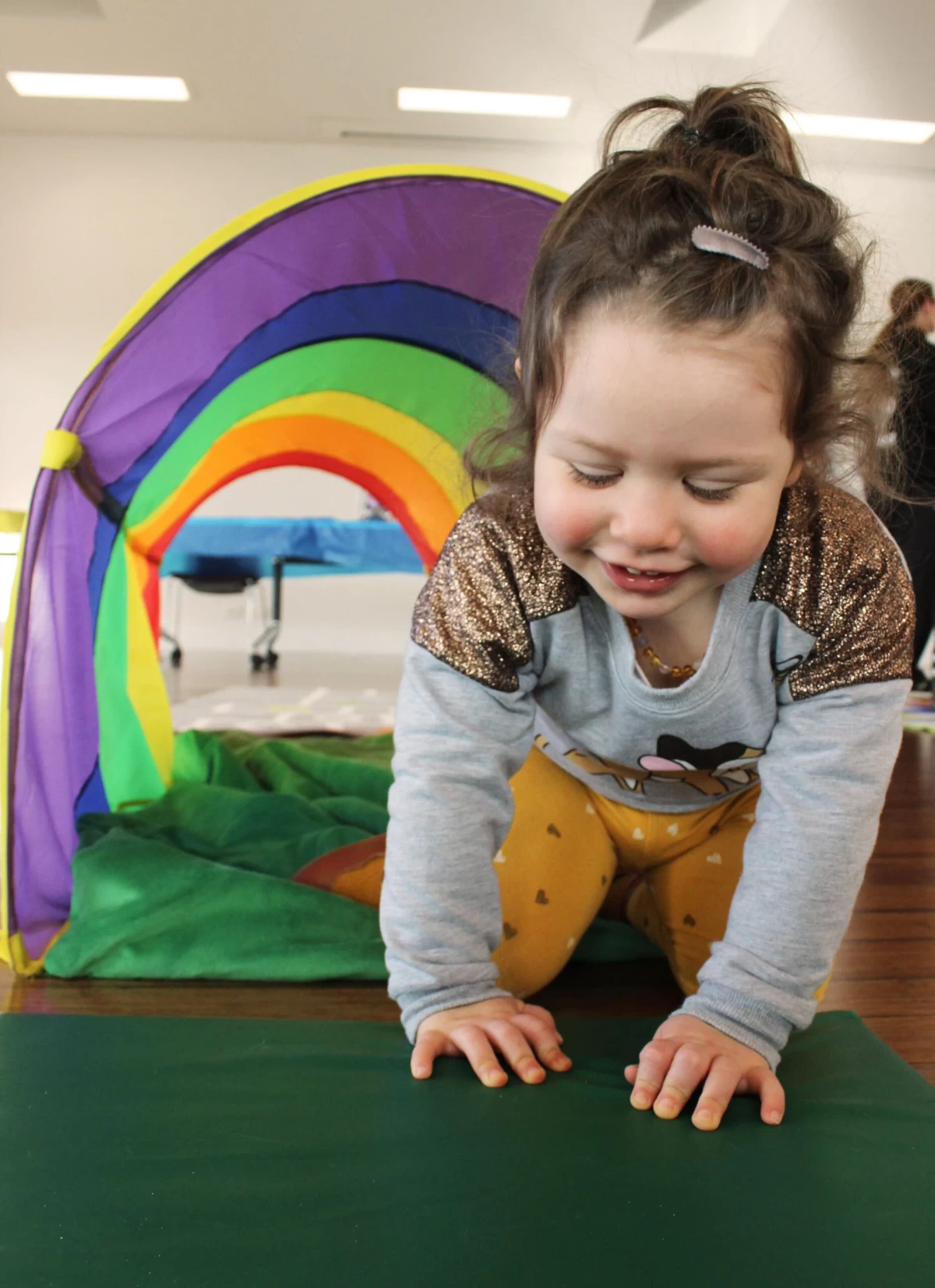 "Why join a playgroup?" Turns out, there's lots of positive reasons to say a big "Yes!" to the possibilities of playgroup.
In any city, in any town, we need a village of some sort. A barista who knows your order, a dog walker who says good morning with a smile as he passes, a friend you can call upon when you lock yourself out (again) and you've got milk, butter and yoghurt (ice cream?) in your shopping bag in desperate need of refrigeration. There is a gentle reassurance that comes along when you know your local community and the places you like to go. These support systems provide a sense of belonging and familiarity. While vital throughout the course of life, our community village is pulled in close when caring for others.
Most notably, during these times of caregiving, one must also welcome the care of others, for without, life can become hard, little things can seem overarching and burdens heavy. The thing to know is, you are not alone in your time of care giving. In fact, the aim of playgroup is to encourage you to relish this time, and in time, you will be able to look back with so many fond memories you can't help but feel your heart swell, holding the many cherished moments when you were together, sharing the goings-on and experiences of the early years of a child's life (momentous).
Playgroup is for children in the 0-5 age bracket. The thing that is extra special about playgroup is that go together. It is for you and your child. Grandparents, family members and friends are welcome, too!
All going to plan, your local playgroup is a haven, a place where everyone attending has a similar understanding as you move through similar ages and stages with your child, alongside one another. At playgroup you can source company, understanding, friendship, connection, kindness, joy- and lots of fun along the way.
Here are 10 reasons why we love playgroup:
1. There's lots of different types of playgroups for you to choose from:
Would you like to spend more time in nature as a family or enjoy music time with your child? We have bush playgroups, intergenerational playgroups, cultural playgroups, PALS playgroups for children of all abilities plus more! Sometimes you might like to visit a few different playgroups until you find one that feels comfortable for you, or you might like to attend several different playgroups- that is great, too!
As an added bonus, you can create your own playgroup. Do you enjoy arts and crafts? Does your child love to visit the library? These are all things you can do with your playgroup. Have you passed several parents in your neighbourhood and wanted to strike up conversation but not sure how? A playgroup at the park creates opportunities for this interaction and can lead to further fun! Playgroup Victoria also has hundreds of play ideas and activities to inspire you- and Family Membership is FREE.
Working together on a common goal such as operating a playgroup can also develop a wonderful sense of community spirit and can open parents up to new networking opportunities and connect you into authentic partnerships which can support you on your parenting journey.
Not only do adults benefit from the social interaction in a regular playgroup, children are also able to thrive in a safe space where they can develop their social skills at their own pace. Each child has their own way of being with other children and developing relationships and this will depend both on their unique personality style as well as their developmental age/stage.
2. Enjoy fresh ideas and perspectives:
Hear about local events such as exhibitions and markets from others at playgroup, find play inspiration and activities for your child- you might even go on local excursions to the library, museum, or botanic gardens together! At playgroup you meet people from all walks of life and you can share, recommend and celebrate different days, traditions and events. Some playgroups like to bring different stories in to share. Together you might like to take it in turns to bring or cook a special meal (cake sounds nice?) or you might like to draw family portraits or make kind cards to send to others. Everyone has a story to tell and at playgroup, there are opportunities to share stories through music, literature, art, nature and conversation.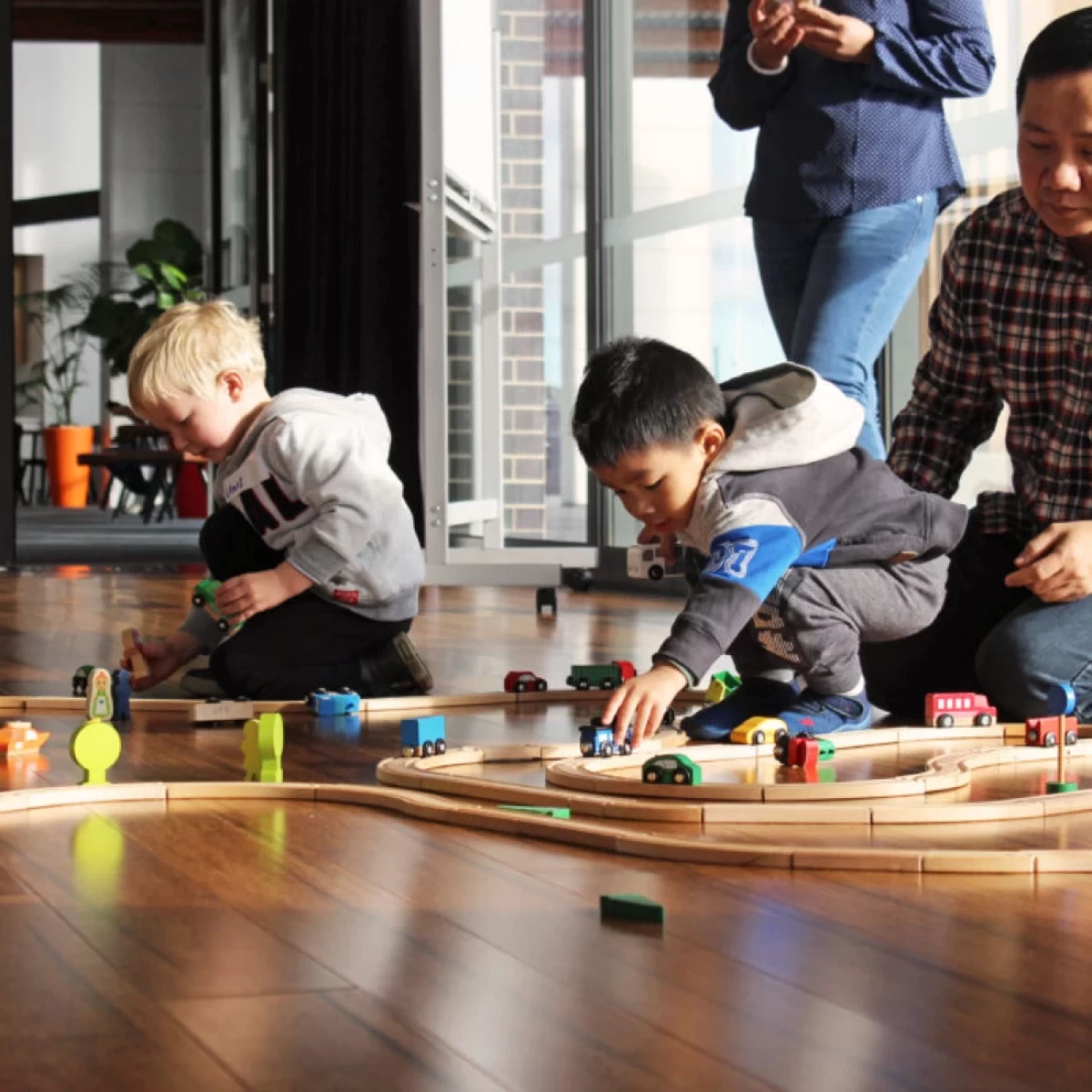 3. Enjoy regular connection and routine:
It's always good to have something to look forward to and something happening regularly helps to create stability in life. Familiarity is incredibly reassuring and over time, relationships and bonds develop, making playgroup a friendly and warm space, for both adult and child alike. Establishing a playgroup routine also prepares your child for new experiences as they grow in confidence, while feeling safe and secure with you there alongside them. Playgroup can assist to break up the mundanity of the week. All those chores and things on your to-do list can seem overwhelming, but sometimes a break is what you need, and when you return, you feel refreshed and reenergised.
4. Give back and find purpose:
Playgroups provide opportunities to connect with the wider community. Invite guest speakers along, invite local performers to visit, hold a fundraiser such as a BBQ or fete, start a community garden, visit an aged care facility or connect with a local school. All these connections lead to further opportunities to form relationships, to offer kindness, to find a sense of belonging.

We even get the opportunity to spend time outside our regular group environment by going to special events, having guest speakers or even going on excursions as a group!
5. Company, friendship, conversation:
There is no denying, Covid has been hard for many of us, living in the longest locked down city in the world. Remerging can feel daunting and sometimes cause distress. The good news is many others are feeling the same way. At playgroup, there is no pressure. Playgroup is about bringing families together to enjoy themselves and have some fun. There is no obligation to come every week, but you will often find that when you do, it brightens the day, gives your child the opportunity to enjoy themselves and you can both socialise in an environment that is welcoming.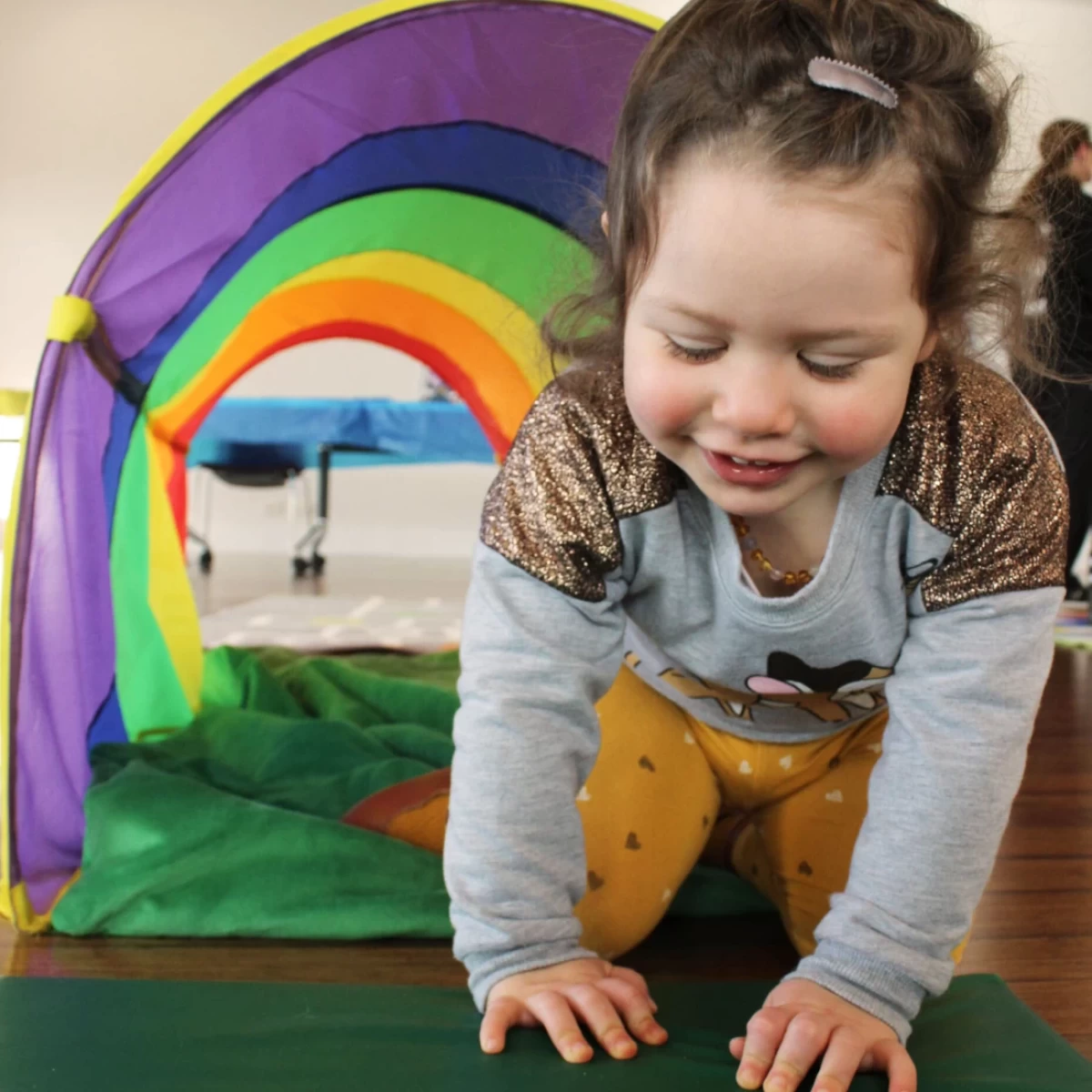 6. A problem shared is a problem halved:
From sleepless nights to an unexpected behaviour change, chances are someone has been there or experienced similar. At playgroup you can share and hear about different experiences with other parents and carers who understand. There are often early years professionals around and at playgroup, you can be looped in with different services.
7. Watch your child blossom as you grow together:
Early childhood development happens so rapidly and playgroup creates opportunities to embrace this growth and change through play-based activities. It is wonderful time to enjoy these steps and milestones alongside your child, sharing moments and creating memories.
8. Enjoy memorable, shared experiences:
There is a mutual understanding at playgroup as you share the early chapters of your child's life. You gain the comfort and company of those in similar stages, and yet, new perspectives are also opened before you as you meet a wide array of people. Together you can learn, side by side, as your children do. You can share funny moments and challenging times. You can offer support and be given support. Most notably, playgroup is a collective experience. Embrace the unexpected, the funny, the mess and hijinks!

Advertisement
Continue Reading Below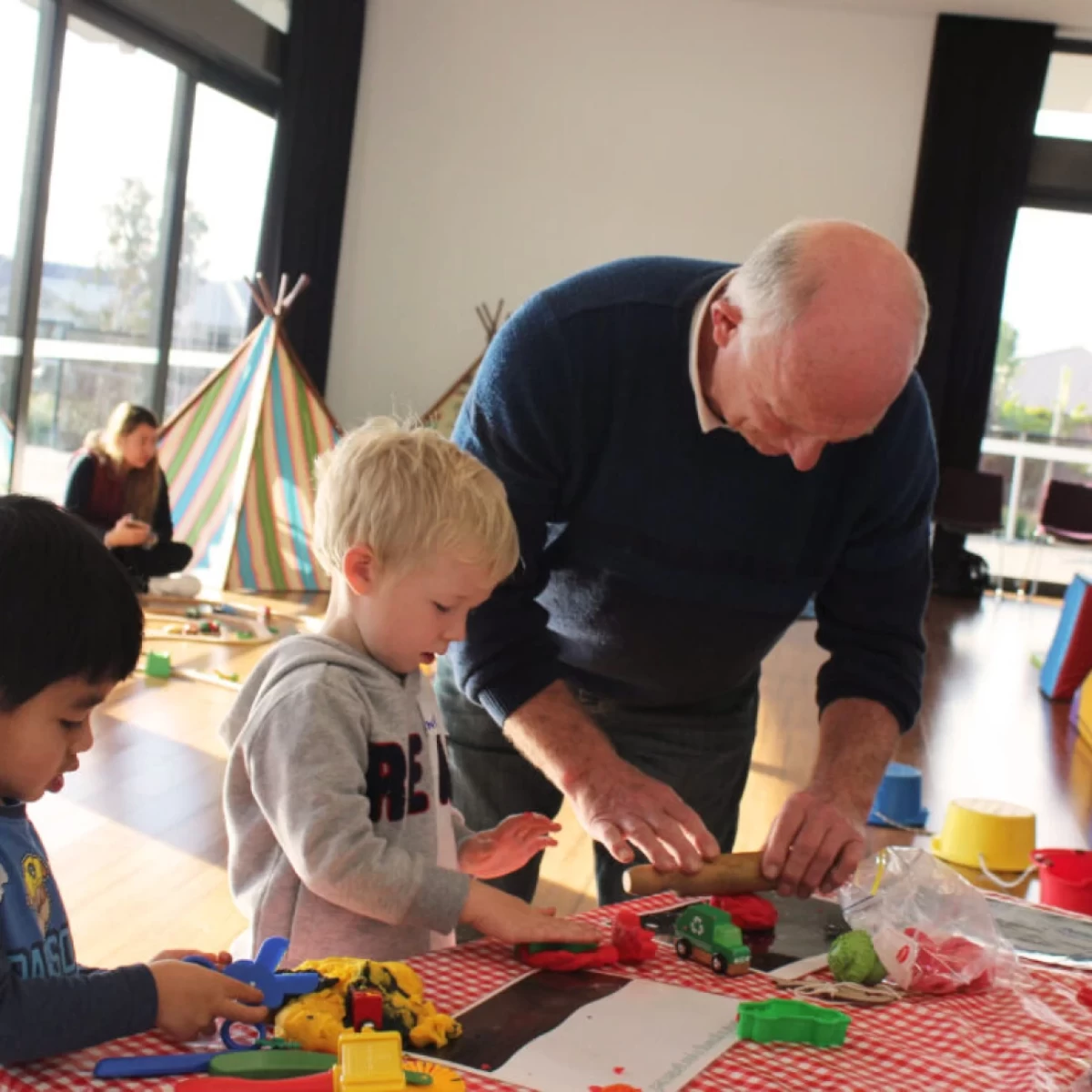 9. Share a coffee, have a chat and unwind:
At playgroup, you can connect with other adults, or find a place to take a breath, knowing your children can play freely in a safe environment. You're not 'off duty' but it is here that you know there are other parents and carers around and your child is close-by.
10. Lay the foundations for future learning:
The first five years of life are a vital period of human development. Playgroup provides a rich array of opportunities for children to develop socially, emotionally, physically and cognitively. Through play, serious learning takes place and each week, new opportunities are extended at playgroup. From singing, to cooking, to outdoor play and exploration, art, storytelling, creativity, imagination- all these diverse play experiences come together to form holistic learning and prepare children for kinder and school- it is also lots of fun and gives children confidence and reassurance.
Article by Sinead Halliday, Playgroup Victoria